Saturday to Thursday:  4 pm to 9 pm
Friday – Closed
We are committed to providing our patients with comprehensive, quality, compassionate dental care treatments. Bangla Dental Care has advanced dental medicine techniques and modern dental equipment to able every patient to smile in style.
Best Dental Clinic in Sylhet
Bangla Dental Care is always promised to provide the best dental treatment to patients with all advanced technology and top-notch equipment. We ensure you the best hygienic environment to perform the best possible treatment
Dentist Md. Mushfiqul Hasan is working as a Assistant Professor and Head of Department of Dental Anatomy at one of the most renowned Dental college named 'Sylhet Central Dental College" at Uposhohor Sylhet.
After completing his Bachelor in Dental Surgery, BDS from Dhaka in 2004, and later MPH (LU), Dr. Mushfiqul Hasan started practicing in …. Read More 
Patient Testimonials and Reviews
Dentist Mushfiqul Hasan done 3 beautiful front crowns of my teeth. They look so natural and Now I can smile without hesitation. The whole process was smooth. The staff is great, extremely friendly.
Very pleasant indeed! Md. Mushfiqul Hasan is a great Dentist who listens to the patient and takes care of him/her with great attention...
Very kind staff, extremely helpful with any and all questions I had. Very clean office with latest instrument and gizmos to clean you up! Dentist Mushfiqul Hasan was so nice I would recommend this dentist office to anyone!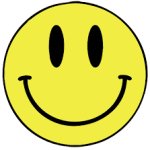 A Happy Smile Comes From Healthy Teeth